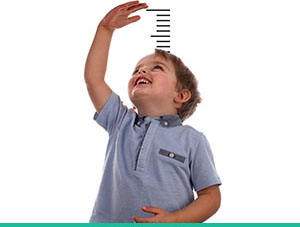 Child Development
Child development is how children are able to do more complex things as they get older.  As a child develops, she will learn skills like talking, skipping, and tying shoes.  She will also learn to manage her emotions and build relationships with others.
Children develop skills in 4 main areas:
1. Cognitive (Learning and Thinking)
A child's ability to learn, solve problems, reason and remember.
A baby will explore the environment with his hands or eyes
A young child does simple math problems
2. Social and Emotional
A child's ability to form relationships. It includes helping themselves and managing their emotions.
A  baby smiles and waves bye-bye
A young child knows how to take turns in a game
3. Speech and Language
A child's ability to both understand and use language. It also includes using body language and gestures to communicate.
A baby will say first words
A young child  will say "feet" instead of "foots"
4. Physical and Movement 
Fine Motor Skills
A child's ability to use small muscles, specifically their hands and fingers.
A baby will use a pincer grasp to pick up a Cheerio
A young child will use scissors to cut a piece of paper
Gross Motor Skills
A child's ability to use large muscles to sit, stand, walk or run.  It includes keeping balance and changing positions.
A  baby will sit up with some support
A young child will skip
There are a lot of things families can do to help thier child learn new skills.
What can families do? 
Complete a developmental screening to see if your child is on track to meet their milestones. Click here for more information.
Contact Help Me Grow for information and activities to help your child grow.