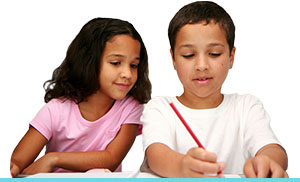 Summer Pre-Kindergarten
If you have a child who is entering Kindergarten in the next school year and your child has not attended pre-school or a licensed childcare experience, you can enroll in a FREE summer Pre-Kindergarten program. 
Summer Pre-Kindergarten programs run during the summer for about 5 to 6 weeks.  Children attend for 3 – 4 hours a day to learn skills that will help them transition to Kindergarten.  Every child who participates also receives a school backpack filled with essential school supplies necessary upon entering kindergarten.  Parents can also attend free workshops.
Click here to explore your school district information for Summer Pre-K and TK/K enrollment.