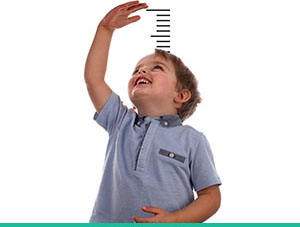 If You Are Concerned
Children learn skills over time but not always at the same rate.  For example, one child might learn to walk at 9 months and another child might learn to walk at 14 months.  Because most children learn to walk between 9 – 15 months, both of these children are developing on track.
However, there are times you may wonder if your child is developing as she should.  It can be difficult to know.   Should he be walking by now? When will she speak?  Why doesn't he look when I say his name?
If you are worried about your child's development, it is important to listen to your instincts and act.  Here is what you can do.
Learn about Developmental Milestones. Milestones help you understand what to expect for your child and when to be concerned. Click here to go to Developmental Milestones
Complete a developmental screening. Developmental screenings are recommended for all children ages birth to 5 years. Results let you know how your child is developing and if more help is needed. To learn more, click here.
Find local resources. There are many resources available for children who need extra support for their development. Click here for developmental services in the Alameda Kids Resource Directory

.
Talk to your child's doctor or teacher for advice and support. 
Contact Help Me Grow today. A child development care coordinator will listen to your concerns and provide support, tips, and resources.